HILLSBOROUGH NJ INDOOR HANDYMAN SERVICES
Our Most Popular Indoor Services Include:
Bathroom Remodeling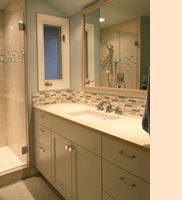 When it comes to your home's value, the function and design of your bathroom plays a significant role. Bathroom areas often need repairs, making regular maintenance an important part of home ownership. Superior Handyman Services offers includes the following common bathroom maintenance services.
Shower Doors: A new glass shower door is one to way quickly update your bathroom.
New Fixtures: A new light fixture or faucet is a great way to give your bathroom a fresh, updated look.
Tile Repairs: We are experienced in repairing most types of tile.
New Floors: A new tile, wood, or laminate flooring instantly transforms your bathroom.
Grout Repair: Minor repairs can prevent major projects down the road. We can perform grout repair to prevent further damage.
Drywall Repair: From small cracks to significant damage, We are experts in repairing moldy or water damaged drywall throughout your bathroom.
Painting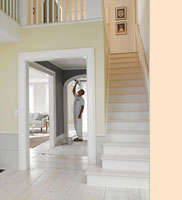 Superior Handyman Services is the one source for all your painting needs. Our goal is to provide the very best painting experience you can possibly have. Commercial or residential, we can transform your space into whatever you desire. We can help you select colors, choose the type of paint, and will meet your terms of scheduling and accessibility. Superior Handyman Services delivers a painting experience like no one else in the business. From beginning to end, our results will have you smiling!
With interior painting, we recognize the great responsibility and privilege of being in your home, and we will treat it responsibly. After we've provided you with a detailed estimate and interior painting timeline, we're ready to begin our systematic approach for interior painting. This is our way of ensuring great results and satisfied customers.
Faucet Installation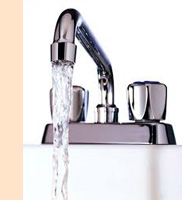 Changing outdated fixtures for newer hardware is a quick, easy way to add design appeal back to your bathroom or kitchen. Installing new faucets in a home or business is a fairly common handyman task.
When you're ready for a new faucet, we are there to help! ​We can install or replace fixtures, including faucets, shower heads,and bar fixtures. Most of our customers like to pick out and purchase their faucets ahead of time and have us install them later. However, if you need any help deciding what kind of faucet to choose, contact us and we'll be happy to assist you.
Faucet Repair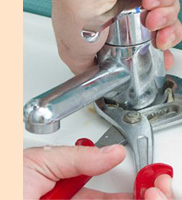 Having a faucet that functions poorly can be a real pain. Not to mention it can also cost you a lot of money. A dripping faucet increases your water bill as you are paying for water you're not even using. You don't always have to replace that leaky faucet though. Or, always need to call an expensive plumber in Central NJ. Sometimes it's just a matter of replacing the cartridge or valve or even a seat and spring. It's completely normal for faucet parts to become worn out over time. This process can speed up if you have hard water too. But don't worry, we are happy to help with any Central NJ Plumbing repairs you may need!If you have a faucet that constantly drips or has other problems please contact us and we'll be happy to assist you.
Garbage Disposal Installation/ Repair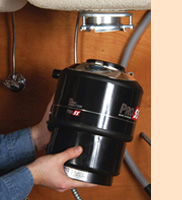 We can install a new garbage disposal for you, often delivering same day service. We've got the experience to do the job done right, the first time.
In fact, we've installed hundreds of garbage disposals in Central NJ over the years. We can come out and figure that out for you if the existing garbage disposal is jammed, we can unjam it. If it needs to be replaced, we can take care of that too. Either way, we will get you up and running with a working garbage disposal again in no time.
Toilet Installation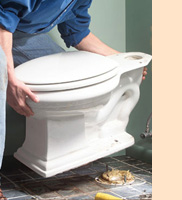 Replacing inefficient and outdated toilets in your home is a great way to save water and money. Today's toilets offer high power flushing while still maintaining a low amount of water per flush (gallons/flush). We are experienced in repairing and installing toilets and many more Central NJ Plumbing services.
You may be experiencing some common toilet problems that can be solved by fixing the problem itself. However, sometimes it just makes sense to go ahead and replace the entire toilet. Common toilet problems include rocking, low flush power, constantly running water, valve problems, leaking, and so on. The question often becomes whether it makes sense to replace parts in a toilet or replace the whole toilet itself. We can help you decide which is best for your situation.
Ceiling Fan Installation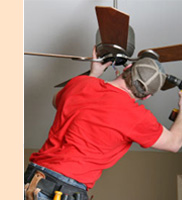 Ceiling fans use much less electricity than that of an air conditioner and will save you money on your electric bill. If you're looking to efficiently cool down and circulate air in particular rooms, a ceiling fan is definitely the way to go. Your room may not be pre-wired for a ceiling fan. Don't worry, that's not a problem at all. We can run the wiring and switch for your new ceiling fan before installation. We can install a ceiling fan in virtually any room of your home. Feel free to purchase any ceiling fan at Home Depot, Lowes, or any supplier and we'll gladly install it as early as the following day.
TV Wall Mount Installation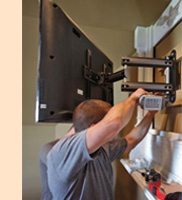 Are you ready to finally get your flat screen TV mounted on the wall? Over the fireplace? It's your choice. We can install your TV wherever you want it. It's no wonder why everybody wants their flat panel TV mounted on the wall. It saves space and it looks great!
We can install your TV practically anywhere you want it. Don't have an outlet where you want the TV to go? No problem! We can install an outlet, hide all the cables in the wall, and give you that clean flat screen wall mounted look that everyone desires. Don't worry, your TV isn't too big or too small to mount. We can get heavy duty mounting brackets that can accommodate any size TV. We've done this quite a few times now so we have plenty of experience hanging all different brands and sizes of flat screen TV's in Central NJ.
IKEA Furniture Assembly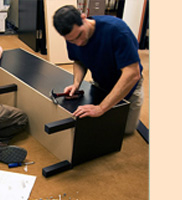 Looking to have your bedroom furniture, office desk or an IKEA Pax wardrobe assembled? Super Handyman Services, the Central NJ Handyman, has furniture assembly experts ready to put together your new boxed furniture project. We specialize in IKEA Home & Office furniture assembly. We can put together some of IKEA's most difficult products like IKEA Pax Wardrobes, and IKEA Besta Systems. We can also handle your furniture assembly and installation needs with items from : Office Max, Staples, Office Depot, Target, CB2, West, and Pottery Barn just to name a few.
Thinking about a kitchen from IKEA? We are also experts in IKEA Kitchen installation too! Consider us for that project too! We will do a great job and save you money!
Appliance Installation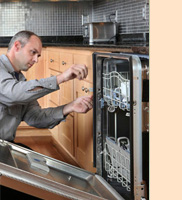 We can install and replace your appliances. While we don't service or repair appliances, we are experienced in installing most appliances including but not limited to: refrigerators, microwaves, ovens, range stove tops, wall ovens, range hoods, washer and dryers, dishwashers, water softeners, water filters and more. If you need an appliance installed we're here to help.
Drywall Repair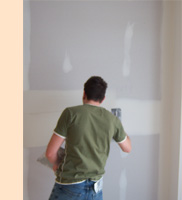 Let's face it, home repairs are inevitable and drywall repair is definitely one of them; especially if you have kids. Don't worry though, your trusted Central NJ Handyman Service is here to help. Drywall repair is tricky and you have to know what you are doing to get it to come out looking great.
Artwork Installation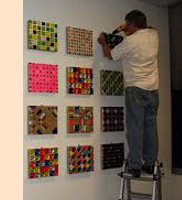 Are you ready to hang some new mirrors or pictures to brighten up your bedroom, bath or living area? We can be of assistance in the installation of your new mirrors or help you to place those new pictures and mirrors in just the correct location in your home. Complex arrangement of artwork, the perfect Pinterest project you want replicated? We are your go to person in Central NJ.